After
more than 70 years supporting cold chain logistics, we've learned that forecasting and planning refrigerant needs is one of our customers' greatest pain points.
Storing refrigerant at your own facility is expensive and often impractical, but it's risky to place your business at the mercy of suppliers with extended (or worse, unpredictable) fulfillment times. That's why we've developed one of the industry's most innovative and effective systems for refrigerant supply: our Conditioning Operations, Logistics and Delivery ("COLD") Program.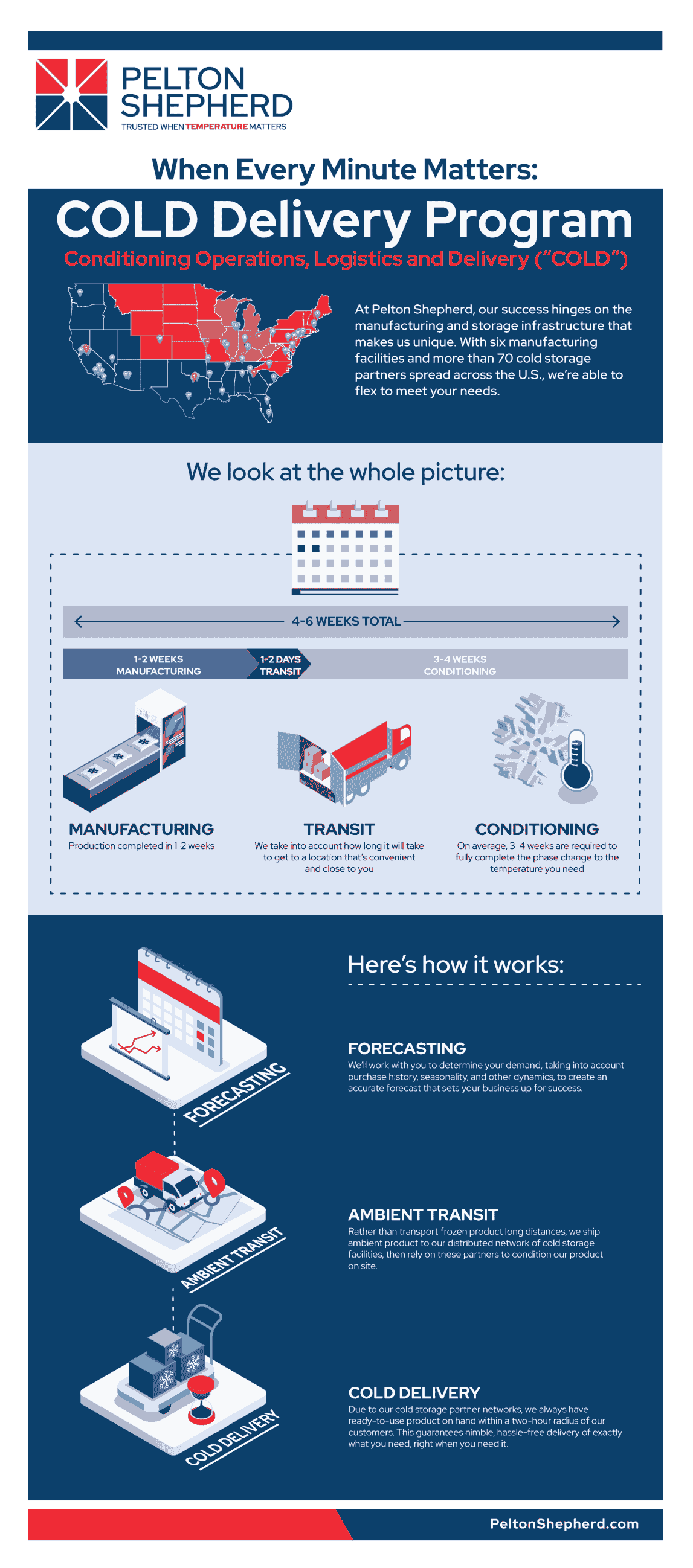 Ease Without Compromise
In an industry where logistics are complex and can carry significant risk, our goal is to make things easy and seamless for our customer with convenient locations nationwide, so they can focus on their core business. We pride ourselves on our responsiveness and ability to tailor our service to the unique needs of our customer. In addition, we maintain extremely close relationships with our local cold storage partners to ensure that their handling of our product meets the same high quality standards we keep in our own facilities at each location. The end result: once you place your order with us, you can be certain we've got you covered. We generally require a minimum order volume of two truckloads per month for our COLD Delivery program.