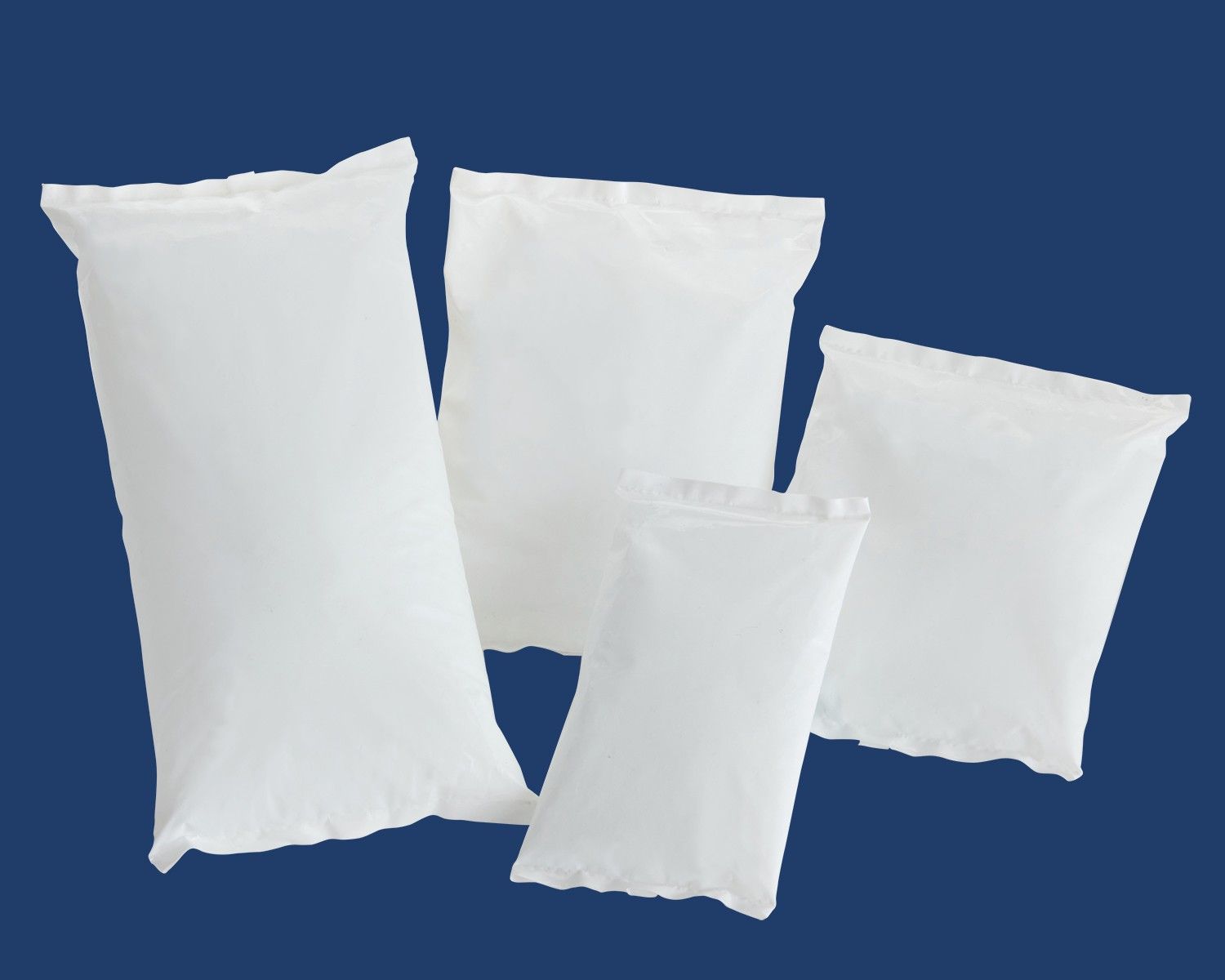 CuraTemp Pro
Premium Gel Ice Refrigerant
CuraTemp Pro refrigerant safely ensures temperature accuracy using a semi-solid nontoxic gel with a neutral pH. The formula that launched the gel ice industry, CuraTemp Pro is made from food-grade and organic materials. Its unique self-insulating ability allows heat to transfer at a consistent rate throughout the thawing process, delivering reliable temperature control at multiple eutectic points.
This unique formula expands only minimally when frozen, reducing the risk of unpredictable shifts in the event of a phase change.
CuraTemp Pro is offered in a number of eutectic points: +30°F, +10°F, -4°F, and -10°F.
x-cold brick one-use 30° formula
use once and discard
| | | | | |
| --- | --- | --- | --- | --- |
| Product Number | Weight | Dimensions (Inches) L x W x H | Packs per Case | Pounds per Case |
| XCB-8B-72 | 8 oz. | 6″ x 4″ x 3/4″ | 72 | 37 |
| XCB-16B-40 | 16 oz. | 7″ x 5″ x 1″ | 40 | 42 |
| XCB-24B-24 | 24 oz. | 9-1/2″ x 5″ x 1-1/8″ | 24 | 37 |
| XCB-32B-16 | 32 oz. | 9-1/2″ x 5-3/4″ x 1-1/4″ | 16 | 32 |
| XCB-34B-16 | 34 oz. | 13 1/2″ x 10″ x 3/8″ | 20 | 43 |
| XCB-48B-12 | 48 oz. | 11-1/4″ x 6″ x 1-3/4″ | 12 | 37 |
| XCB-68B-8 | 68 oz. | 13-1/8″ x 10″ x 1″ | 8 | 34 |
x-cold brick reusable 30° formula
reuse over & over
| | | | | |
| --- | --- | --- | --- | --- |
| Product Number | Weight | Dimensions (Inches) L x W x H | Packs per Case | Pounds per Case |
| XCB-9BR-60 | 9 oz. | 5-1/4″ x 5″ x 3/4″ | 60 | 34 |
| XCB-12BR-48 | 12 oz. | 5-1/4″ x 5″ x 1-1/8″ | 48 | 36 |
| XCB-24BR-24 | 24 oz. | 9-1/2″ x 5″ x 1-1/8″ | 24 | 36 |
| XCB-48BR-12 | 48 oz. | 11-1/4″ x 6″ x 1-3/4″ | 12 | 36 |
| XCB-68BR-8 | 68 oz. | 13-1/8″ x 10″ x 1″ | 8 | 34 |
| XC-EXP | 33 oz. | 9″ x 9″ x 3/4″ | 12 | 25 |
x-cold brick reusable +10° formula
keeps shipments frozen
| | | | | |
| --- | --- | --- | --- | --- |
| Product Number | Weight | Dimensions (Inches) L x W x H | Packs per Case | Pounds per Case |
| XCB-12R-48 | 12 oz. | 5-1/4″ x 5″ x 1″ | 48 | 36 |
| XCB-24R-24 | 24 oz. | 9 1/2″ x 5″ x 1″ | 24 | 36 |
| XCB-32R-18 | 32 oz. | 9-1/2″ x 5-3/4″ x 1-1/4″ | 18 | 37 |
| XCB-48R-12 | 48 oz. | 11-1/4″ x 6″ x 1 3/4″ | 12 | 36 |
| XCB-68R-8 | 68 oz. | 13-1/8″ x 10″ x 7/8″ | 8 | 34 |
x-cold brick reusable -10° formula
replaces dry ice
| | | | | |
| --- | --- | --- | --- | --- |
| Product Number | Weight | Dimensions (Inches) L x W x H | Packs per Case | Pounds per Case |
| XCB-12Y-48 | 12 oz. | 5-1/4″ x 5″ x 7/8″ | 48 | 36 |
| XCB-16Y-40 | 16 oz. | 7″ x 5″ x 1″ | 40 | 41 |
| XCB-24Y-24 | 24 oz. | 9 1/2″ x 5″ x 1″ | 24 | 36 |
| XCB-48Y-12 | 48 oz. | 11-1/4″ x 6″ x 1-1/2″ | 12 | 36 |