Dry ice has long been the go-to solution for cold shipping of meat, frozen foods, and certain pharmaceuticals. But with the recent demand for dry ice due to COVID-19 vaccine shipments, many companies have been seeking dry ice replacements.
The good news is that recent technological developments have led to the creation of sustainable, cost-effective and safe product options that can serve as dry ice alternatives when shipping cold and frozen goods. These products can replace dry ice in specific situations where extreme cold isn't necessary. For example, Pelton Shepherd has specially developed Enviro Ice™, a -12°C formulation that is 100% drain safe, can be used as plant food, and is environmentally friendly for this dry ice replacement.
Contact us to explore dry ice alternative options that meet your unique shipping requirements.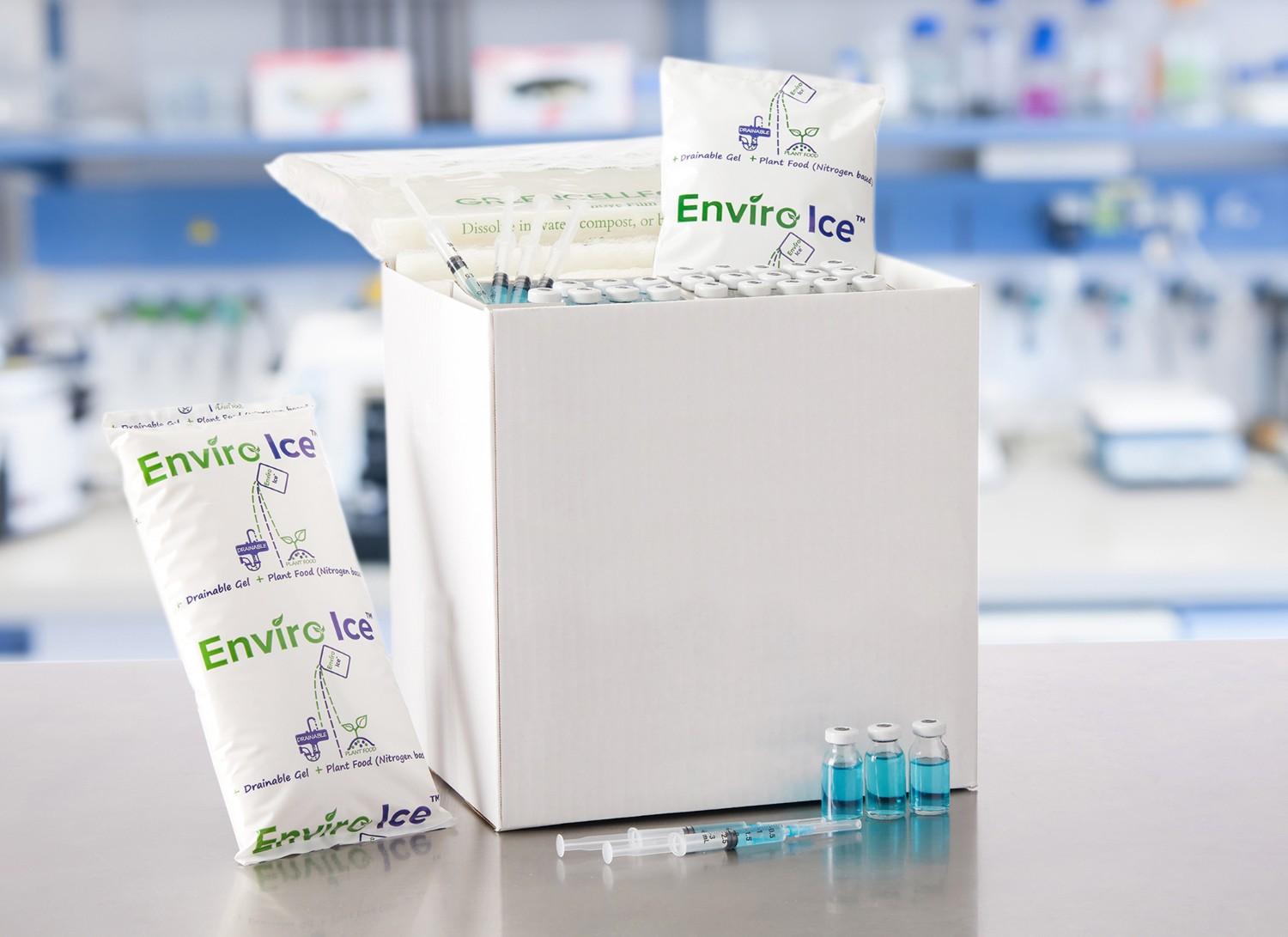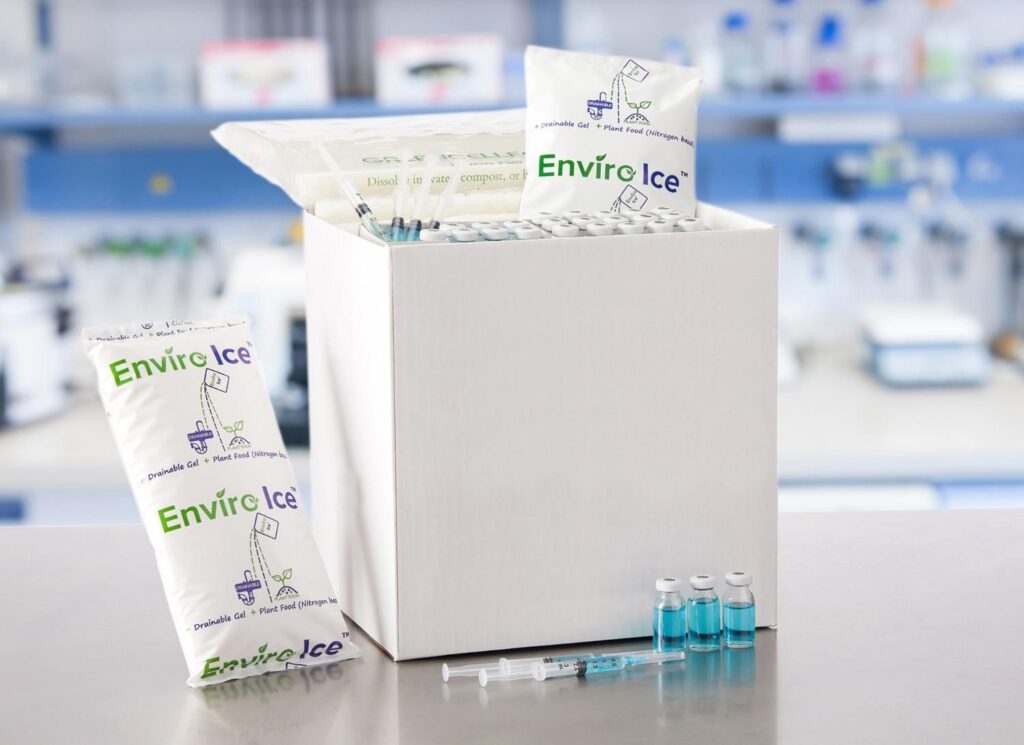 Is there an alternative to dry ice?
Shipping with cold packs instead of dry ice is a safe alternative that can allow you better control over your cold supply chain while providing environmental benefits at a cost-effective price. Enviro Ice -12°C has been specially developed to be an ideal substitute for dry ice because it is more reliable and much better for the environment.
While dry ice does get very cold, it is not a perfect solution for shipping frozen goods. The chemical structure of dry ice causes it to sublimate quickly, which means that a large quantity is often needed during shipping, and it is difficult to keep sufficient quantities on hand. This scarcity leads to surges in pricing and supply issues during times of high demand.
Is dry ice better than ice packs?
For cold chain shipping, ice packs are often better than dry ice because they offer higher reliability, are much safer to handle and ship, and are more cost-effective. Dry ice is considered a hazardous material for air and water transportation and can contain harmful contaminants that make it unsafe for some applications. On the other hand, cold gel packs like Enviro Ice -12°C are 100% food safe, non-toxic, and can be disposed of safely.
On top of its safety and environmental benefits, Enviro Ice -12°C is the best ice pack to replace dry ice because it can be pre-frozen and packed out in advance of shipping to assist in level loading production, eliminating the hassle of rushing to beat the dry ice sublimation. Additionally, the ice packs retain their shape better than competitors, due to Pelton Shepherd's packaging and care during the manufacturing process, resulting in more efficient and consistent pack-out.
Contact us today to improve your cold chain packaging with any of our industry-leading products.